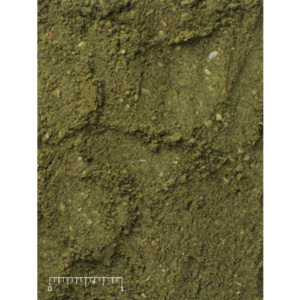 Mazuri® Sea Turtle Meal Diet for Carnivorous Turtles is an easy-to-prepare sea turtle food designed for tube-feeding sea turtles in times of inappetence when deemed appropriate by a veterinarian. Made from fish products with high levels of fish and squid meal, this aquatic turtle food is shipped as a powder that is designed to be made into a gel prior to feeding. In addition to all the vitamins and minerals you need in a sea turtle diet, this Mazuri® gel diet is highly palatable and has a long shelf life in powder form.
High level of fish, squid and shrimp meal – Meets the needs of carnivorous species.
Nutritionally complete – No vitamin or mineral supplements required.
Product Form: Dry powder mixes into high moisture gel.
Product Size: Available by the kg.
Crude protein not less than
Crude fat not less than
Crude fiber not more than
Moisture not more than
Ash not more than
Calcium not less than
Calcium not more than
Phosphorus not less than
Sodium not more than
48.0%
22.0%
2.0%
10.0%
14.5%
3.0%
4.0%
2.0%
1.0%
Mazuri® Sea Turtle Meal Diet for Carnivorous Turtles is designed to be an essential part of a total feeding system.
Feed intake will vary based on age, body size and reproductive status.
Prepared Mazuri® Sea Turtle Meal Diet for Carnivorous Turtles should be fed at directed by your veterinarian. Never feed dry powder without first combining with water.

Mix, by weight, 60% boiling (or at minimum 180°F) boiling water to 40% meal. Adjust mixture to meet desired texture and need.
Mix thoroughly with a spoon, fork or whisk until consistency is uniform, and administer as directed by your veterinarian.

For general feeding needs, use Mazuri® Sea Turtle Gel Diet for Carnivorous Turtles.
Storage Conditions
Mazuri® Sea Turtle Meal Diet for Carnivorous Turtles has a 1 year shelf life in the dry powder form when stored in a dry environment. For best results, store contents of open bag in container with sealing lid. Store in a cool (75°F or colder), dry (approximately 50% RH) location. The mixed product should be used immediately after mixing and if refrigerated must be discarded after 2 hours of storage.  Once this product is mixed with water, it should be handled like raw fish.
| UPC | Weight(lbs) | Weight(oz) | SKU | Model # | Pricing |
| --- | --- | --- | --- | --- | --- |
| | 2.3 | | 1813068 | 5S94 | |