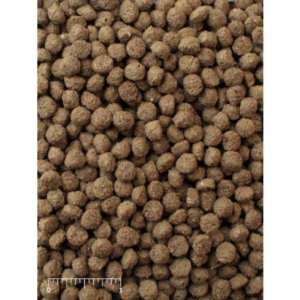 Mazuri Sea Duck Diet is formulated for growing, breeding and adult sea ducks. Containing fishmeal, this floating sea duck food allows for feeding of birds in the water and prevents accumulation on the bottom of the feeding area to limit contamination and waste.
Floating ration – Floats for a limited period of time, limiting water contamination and waste.
Balanced levels of essential nutrients – Contains high quality protein from animal sources.
Sustainable fish meal source used.
Product Form: Extruded pellet:  1/4″ diameter x 1/4″ length
Product Form:  50 lb. net weight paper sack.
Crude protein not less than
Crude fat not less than
Crude fiber not more than
Ash not more than
Calcium not less than
Calcium not more than
Phosphorus not less than
Salt not less than
Salt not more than
Sodium not less than
21.5%
5.0%
5.0%
12.0%
2.25%
2.75%
1.20%
0.25%
0.75%
0.55%
Feed ad libitum on surface of water. Sea Duck Diet is a floating ration. If supplementation is desired, species-appropriate supplementation should be provided at not more than 20% of the total dietary intake (as is basis).
| UPC | Weight(lbs) | Weight(oz) | SKU | Model # | Pricing |
| --- | --- | --- | --- | --- | --- |
| | 50 | | 0006599 | 5681 | |