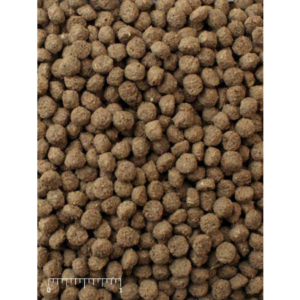 Mazuri Diving Duck Diet is formulated for growing, breeding and adult diving ducks such as sea ducks. Containing fishmeal, this floating diving duck food allows for feeding of birds in the water and prevents accumulation on the bottom of the feeding area to limit contamination and waste.
Crude protein not less than
Crude fat not less than
Crude fiber not more than
Ash not more than
Calcium not less than
Calcium not more than
Phosphorus not less than
Salt not less than
Salt not more than
Sodium not more than
28.0%
5.0%
8.0%
12.0%
1.95%
2.45%
1.20%
0.25%
0.75%
0.55%
Mazuri® Diving Duck Diet is a floating ration. Feed ad libitum on surface of water. If supplementation is desired, species-appropriate supplementation should be provided at no more than 20% of the total dietary intake (as is basis).
Storage Conditions
For best results, store contents of open bag in container with sealing lids. Store in a cool (75oF or colder), dry (approximately 50% RH) location. Use within 1 year of bag manufacturing
| UPC | Weight(lbs) | Weight(oz) | SKU | Model # | Pricing |
| --- | --- | --- | --- | --- | --- |
| | 40 | | | | |